Navy SeaPort-NxG Small Business
Navy SeaPort-Next Generation (SeaPort-NxG) Multiple-Award Contract (MAC) The Navy SeaPort-NxG contract will provide services that span the entire spectrum of mission areas and technical capabilities supported by the Department of the Navy ordering activities. Services with two categories (Engineering and Program Management), with 23 functional area subcategories, may be performed under this contract for new and existing product areas, programs, or missions, which are assigned to these activities during the life of the contract.
Scope of Award Contract
The overall objective of SeaPort-NxG is to provide services that potentially span the entire spectrum of mission areas and technical capabilities supported by the Department of the Navy (DON) ordering activities. Services within the 2 Categories with 23 functional area subcategories identified below may be performed under this contract for new and existing product areas, programs, or missions, which are assigned to these activities during the life of the contract. Services to be provided under this contract are categorized into the following categories:
1. Engineering Services:This category consists of applying the business, financial management, and technical disciplines required to support planning, organizing, staffing, controlling, and leading team efforts in managing acquisition programs such that the result places a capable and supportable system in the hands of the warfighter when and where it is needed and does so at an affordable price. This category represents an integration of a complex system of differing but related functional disciplines that must work together to achieve program goals through development, production, deployment, operations, support, and disposal. This category also consists of providing information system software analysis, requirements definition, design, development, test, modification, installation, implementation, quality assurance, training, and documentation to meet the evolving data storage and reporting needs of programs, analyze existing IT and IS databases, web sites, and IT applications and recommend new or improved interfaces and improved management tools that meet new requirements, or improve management effectiveness and efficiency. This category also provides systems engineering and technical support for the establishment, test, upgrade, and operational support of systems, networks, workstations, and support equipment hardware and software that are outside the cognizance of NMCI. Functional areas that are included under the Program Management Services category include but are not limited to the following examples:
Engineering, System Engineering, and Safety and Process Engineering Support

Software Engineering, Development, Programming, and Network Support

In-Service Engineering, Fleet Introduction, Installation and Checkout, and Provisioning Support

Measurement Facilities, Range, and Instrumentation Support

Interoperability, Test and Evaluation, Trials Support

Research and Development Support

Modeling, Simulation, Stimulation, and Analysis Support

Prototyping, Pre-Production, Model-Making, and Fabrication Support

System Design Documentation and Technical Data Support

Reliability, Maintainability, and Availability (RM&A) Support

Inactivation and Disposal Support

Biochemical Engineering Support
2. Program Management Services: This category consists of supporting the application of engineering disciplines to technically support the research and development of new and existing Naval capabilities and systems, technically support the development of significant alterations to existing systems, support integration and interface of existing equipment or software into different applications or platforms to support the warfighter, and support evaluation of foreign or non-developmental systems, equipment, and technologies. This category also includes all support required within the area of environmental engineering of U.S.Navy weapon systems and base-related infrastructure. Functional areas that are included under the Engineering Services category include but are not limited to the following examples:
Financial Analysis and Budget Support

Quality Assurance (QA) Support

Functional and Direct Programmatic Administrative Support

Professional Development and Training Support

Analytical and Organizational Assessment Support

Database Administrators

Public Affairs and Multimedia Support

Logistics Support

Configuration Management (CM) Support

Information System (IS) Development, Information Assurance (IA), and Information Technology (IT) Support

Computer Systems Analysts
This contract does not allow for the direct procurement of supplies or hardware. Any material or products ordered shall be incidental and in direct support of performed services (for example, small-scale testing equipment, prototypes, or spares.)
Features and Benefits
When agencies use the SeaPort-NxG contract, they sign on to a next-generation MAC that includes:
Use by all warranted Contracting Officers from:

Naval Sea Systems Command (NAVSEA)

Naval Air Systems Command (NAVAIR)

Space and Naval Warfare Systems Command (SPAWAR)

Naval Supply Systems Command (NAVSUP)

Military Sealift Command (MSC)

Naval Facilities Command (NAVFAC)

Strategic Systems Programs (SSP)

Office of Naval Research (ONR)

United States Marine Corps (USMC)

Streamlined functional areas

Permitted task order types: Cost Reimbursable, Fixed Price, or any combination of the two
SeaPort-NxG is managed by the NAVSEA (https://www.seaport.navy.mil/) out of the Naval Surface Warfare Center (NSWC), Dahlgren Division in Dahlgren, VA.
Contract Number
Period of Performance
Base: January 2, 2019 – January 1, 2024
Option: January 2, 2024 – January 1, 2029
DUNS Number: 072647985
Cage Code: 9K934
Contact Information
Unified Industries, Inc
John Toye, Program Executive
John.Toye@uii.com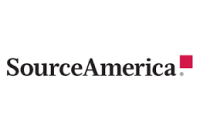 SourceAmerica and AbilityOne
UII is proud to maintain work contracts with SourceAmerica through AbilityOne, a federal nonprofit agency whose mission is to create employment opportunities for people with severe disabilities. Providing employment opportunities to more than 45,000 people, the AbilityOne Program is the largest single source of employment for people who are blind or have other severe disabilities.
UII supports SourceAmerica and its network of community-based Nonprofit Agencies (NPA) in securing and improving federal and commercial contracts through the AbilityOne Program. Since 2009, UII has been providing an array of consulting services to SourceAmerica under the AbilityOne Program to support its mission. We provide contracted consulting services in support of the Total Facilities Management (TFM), Information Technology (IT), and Supply Chain Management (SCM) Lines of Business (LOB) to SourceAmerica. Our comprehensive consulting services encompass the initial review of Performance Work Statements (PWS) requirements through conducting assessments of NPA's already performing contracts under the AbilityOne Program.